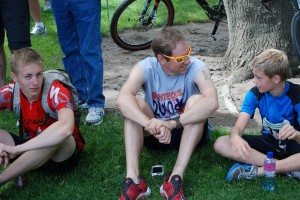 Membership into the Three Rivers Road Runners Club costs $20 per year per household. With those dues, members support the running club and its website. Our club website provides a schedule of local events and a forum for our members to share their running experiences.
You can join the Three Rivers Road Runners Club by two methods:
Mail membership dues to Sid Wavrin (our membership chairperson) at 2501 Boundary Rd., Mabton, WA 98935.
Registar online like a "race or event" on our website (there are no additional fees) with your visa or mastercard. Click on the following link to do so: CLUB MEMBERSHIP
Any questions please contact our membership chairperson, Sid Wavrin via e-mail: sjwavrin@gmail.com, phone: 509-728-8455 or you can also obtain more information on the 3 Rivers Road Runners by contacting club president, Eric Greager, at 942-7137 or via e-mail at sageg@charter.net.
We look forward to seeing you at the next club meeting.